Anti-Bullying Campaign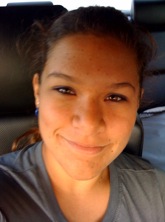 This is a photo of Amanda Brownell taken when she was a 16 year old Junior in High School. On December 11, 2008 she tried to take her life in a bathroom at Del Mar High School in San Jose, California due to the bullying, sexual bullying and cyber bullying she endured through MySpace, Facebook, AIM and the 3500 text messages she received the month before her suicide attempt. For more information you can also visit: http://www.caringbridge.org/visit/amandabrownell

Amanda Network Donation Form (PDF, MS Word)
Letter for Soliciting Donations from Businesses (PDF)
"The Amanda Network" is a mission of CPUMC
(Cambrian Park United Methodist Church).
We are members and friends of CPUMC, who represent a growing network of concerned people of faith and citizens. We intend to stop bullying, cyber bullying and other forms of violence against our kids and teens. Our network consists of adults, parents, grandparents, students, youth, pastors, educators, youth ministers, other professionals, community organizers, victims of bullying and families of victims.
To donate online towards the Amanda Network, please log in to your account, or create a new account, then enter the donation amount next to Other under One-Time Donation and add "Amanda Network" in the comment field.
Donate Securely Online