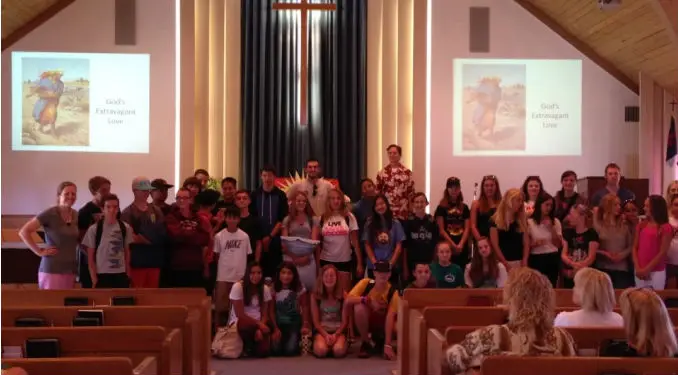 Online Worship at 9:30 am and Sanctuary Worship at 10:30 am.
Since 2020 when Covid appeared we have had our worship online live through Facebook Live.
At the end of 2021 we began worship as well in our Sanctuary again at 10:30. We have a simple relaxed worship with a range of music, including traditional hymns and some favorite worship songs. Come as you are to this warm and easy-going worship. Our Pastor is Rev. Amy Beth Durward. She is amazing.
Children who join in will stay in worship . Our program is simplified since Covid.
Our
Joint Youth Ministry
programs have started again and are meeting a few times during the week.
Youth group is at three Methodist church sites and so we share hosting their activities.
Community Fellowship after worship was a great time to get acquainted and to learn more about our ongoing ministries and upcoming events, however that is still on hold at the present time. Our Pastor greets
people as they leave and asks what they might need in this time.