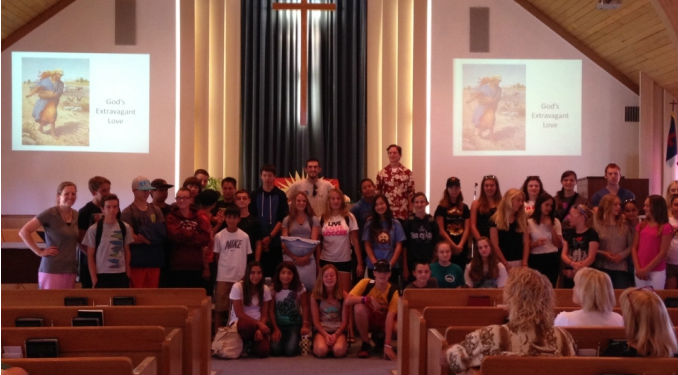 Sunday Worship at 10 AM
We have relaxed worship with a range of music that appeals to all ages, including traditional hymns and new favorite worship songs. Come as you are to this warm and easy-going worship. Our new Pastor is Rev. Amy Beth Durward. She is amazing.
Children have a short time in the service and then go to their own activities with our Children's Director Grace.
Our
Joint Youth Ministry
programs are usually on Sunday evenings, from 5:00-8:30 PM. as well as many times during the week. Youth group is at three Methodist church sites and so we share hosting their activities. The Youth Bible Study, Leadership, and Guys/Girls Night. (6:30 PM - 8:00 PM) are just some of their fun activities. Our
Nursery
is open Sundays from 9:45-11:15 am. with our super sweet caregiver Barbara.
Community Fellowship after worship is a great time to get acquainted and to learn more about our ongoing ministries and upcoming events. Healthy snacks and Fair Trade coffee are served.